I didn't set out to become a professional photographer.
It grew out of needing images for five blogs and the creation of image quotes. Now I'm a contributing professional photographer for Eyeem, Twenty/20  Dreamstime and Public Domain Pictures

I love photographs because, as the saying goes, a picture is worth a thousand words.  I  find that words coupled with an image increase the impact significantly.  However, getting photographs to use and stay legal can be a challenge. Thus, the beginning of becoming my own source of photographs.
Friend and business partner (also a professional photographer, Circe Denyer) suggested I get a camera that can take professional-quality photos.  I acquired a Panasonic point and shoot camera that has a high-quality lens – a LUMIX lens.  Less than a year later I invested in a Nikon D300.  Subsequently, I've taken photos of such quality and caliber to have images accepted for  these stock photography sites. In fact, on Eyeem, some of my photos have been recommended for licensing by Getty.   
In the event you are a blogger, professional speaker or trainer needing images for your presentation, or a family/friend wishing to create a meaningful message for someone you care about,  you may wish to invest in high-quality images that are not costly and are legally yours to use.  Of course, you can also acquire a good camera and take your own photos too. If you've a good camera (like the ones on the latest iPhones) no reason you cannot become a professional photographer too!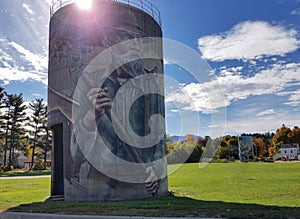 © Photographer: Linnaea Mallette | Agency: Dreamstime.com